Pole Building Contractor in Traverse City


Find us Here:
Zelinski Brothers Inc.
8122 Barney Road
Traverse City, Michigan
49684
(231) 620-4489
zelinishkibrothersinc@gmail.com


Call (231) 620-4489
Or Fill out the Form Below
Call (231) 620-4489 for a FREE Estimate
About Zelinski Brothers Inc.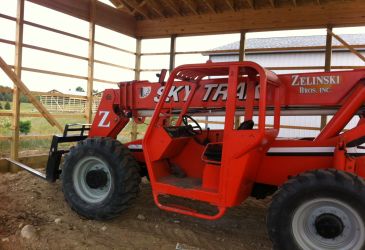 Zelinski Brothers Inc is a family-owned business, and we pride ourselves on doing an honest day's work for a fair price.
The business has been active in Michigan since 1998. With a broad range of experience to draw from, we are able to apply the best construction practice to each task that comes up. With a large background in wood rough carpentry, building a sturdy, straight and durable pole building is paramount to our success, and the longevity of each pole building.
We own our own heavy equipment to complete many aspects of the construction process in house. Licensed and insured, you can rely on Zelinski Brothers Inc to complete your pole building professionally and efficiently.
Testimonial
"Couldn't ask for a more responsive and honest builder. The work was done contentiously, well, on time and on budget. Jon of Zelinski Brothers Inc. is the kind of guy you would feel good about doing a project with just on a hand shake. We have used them on several projects and will continue to use them in the future."
-Ed Girrbach CEO The Great Lakes Potato Chip Company
"I had a bldg built by Zelinski Brothers in 2015 . Our experience was favorable for sure in many ways : design process was open minded and enjoyable , bldg site was tidy and safe , crew were professional and considerate .Should have built the bldg years ago and would definitely rec Zelinski Brothers!"
-Brian Fisher
"We are very grateful to have worked with Zelinski Brothers Inc. on our recent building project. We benefited from frequent and clear communications on the status of our project; issues were discussed, recommendations offered, decisions made, and results provided. We quickly came to trust and enjoy working with the entire Zelinski Team. Zelinski Brother Inc. is good at what they do, and they are people you can trust. At the end of our successful building project we consider them friends we can count on."
-Ferguson Lawn Equipment Fireplace and Stove Center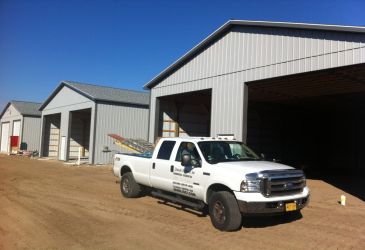 Steel Frame Buildings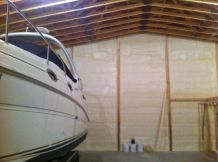 Custom buildings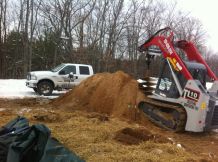 Site Work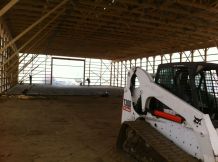 Concrete
The 8 Benefits of Pole Barns
The pole design is one of the simplest and perhaps oldest designs out there for barns, but it is a design that remains very popular, even today. What is it that makes pole barns so accessible, and why do we still use them when there are other options out there, such as conventional framing? Well, there are many reasons. Here are eight of the leading benefits of pole barns.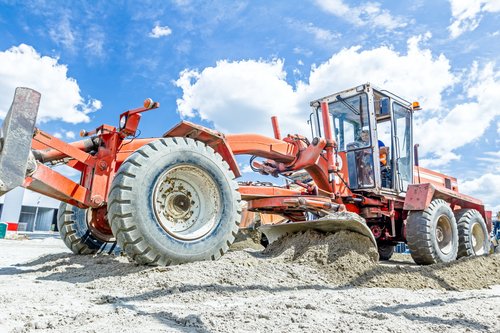 Pole barns can be constructed on any terrain. They do not need a level surface for them to stand correctly. Other styles, such as stick framing, will only be stable if the ground is level. This means that to build them you need to do lots of grading work and the land will need to be level before construction can begin. With pole barns, since this is not necessary, there is less work required to frame out the barn and then build it. You can put them on a surface that is not ideal for traditional or stick framed structures, and you can still expect that the structure will remain standing for a long time without issues.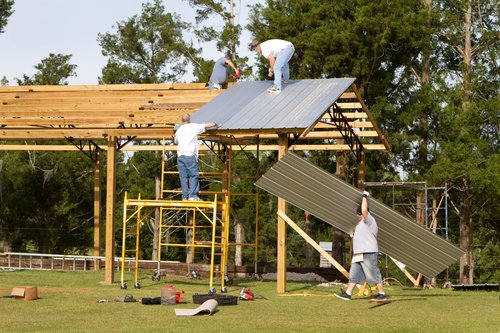 Pole barns do not need the same amount of structural support or intensive framing that a stick-framed building would require. This means that they use fewer materials in their construction. A stick-framed beam could need 24in or 16in on-center framing, but a pole barn does not need that, it could span 8 feet and still be strong. With fewer materials, it will even have the appropriate level of handling strength for the expected snow load. The framing span that is required will vary depending on how much weight a barn might have to take from snowfall, and there are regional differences regarding what is considered to be a reasonably expected level of snowfall, so this may be a non-issue in areas that do not see snow. With that said, the fact remains that pole barns can use less lumber to handle more weight than a stick barn. You may still want to over-construct for added durability, but quality lumber is expensive, so it is well worth trying to make sure that you are getting the most strength out of the lumber that you have, and that you are not wasting wood.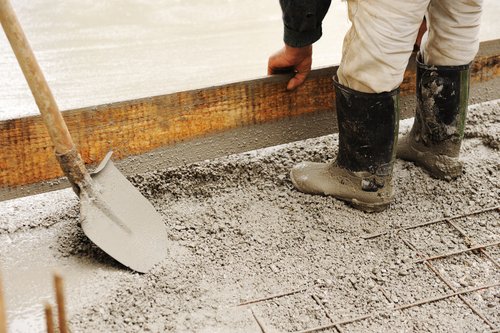 Stick-framed structures require deep foundations, and you can find yourself spending a significant amount of money on laying the foundations for your barn. That's not the case with pole barns. Some concrete at each footer to set the poles is mostly all you need. Just set the poles, make sure that everything is level, and then pour the concrete slab. Voila, you have your barn sorted. You'll find that you need far less concrete, and as mentioned in point one you will need to do a lot less grading and move a lot less earth. The foundations are more straightforward to sort out, and they are still reliable. You can expect that your pole barn will remain standing for a very long time. The span between the posts offers the opportunity for proper ventilation, and the walls are not load-bearing, which means that it can be framed any way you want while still having good insulation, etc. In general pole barns are just easier to work with. The potential cost saving can be huge considering that for a standard building the cost of laying the foundation works out to about 15% of the project.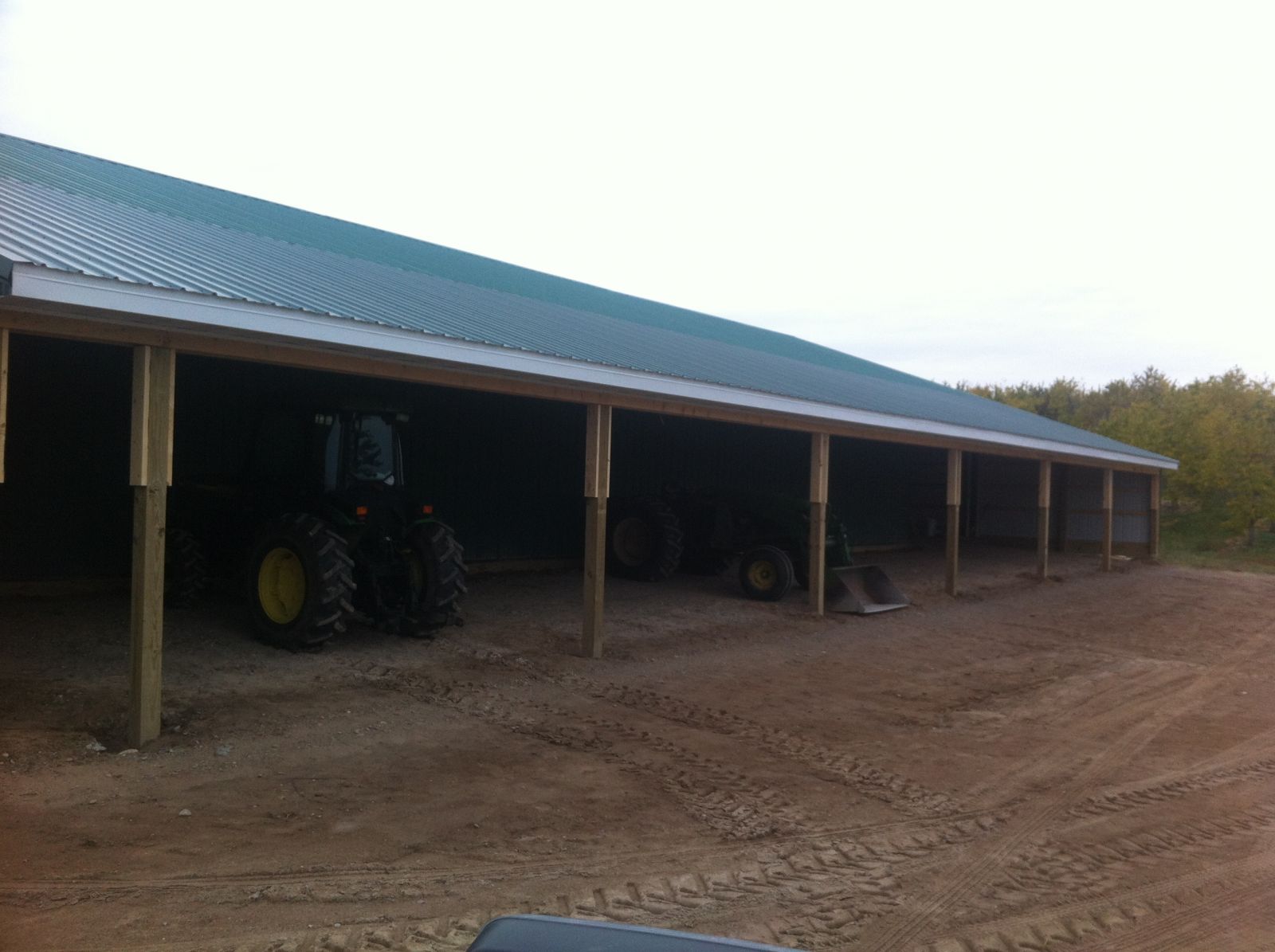 You have much more freedom over how a pole barn looks since the walls are not required to support a heavy load. It's possible to frame a pole barn to look like a traditional barn. Alternatively, you can make it look like an open-air barn. The poles support the building's weight; the walls are just there for barriers and insulation. Since the walls are not load-bearing, they carry with them lower framing costs. It's generally less expensive to erect them. The structure, overall, though will be highly energy efficient. Since there are fewer thermal breaks, it is easier to insulate them than it would be to insulate a stick frame building that has many studs. You might think that the differences would be minor, but for a large building, they are noticeable.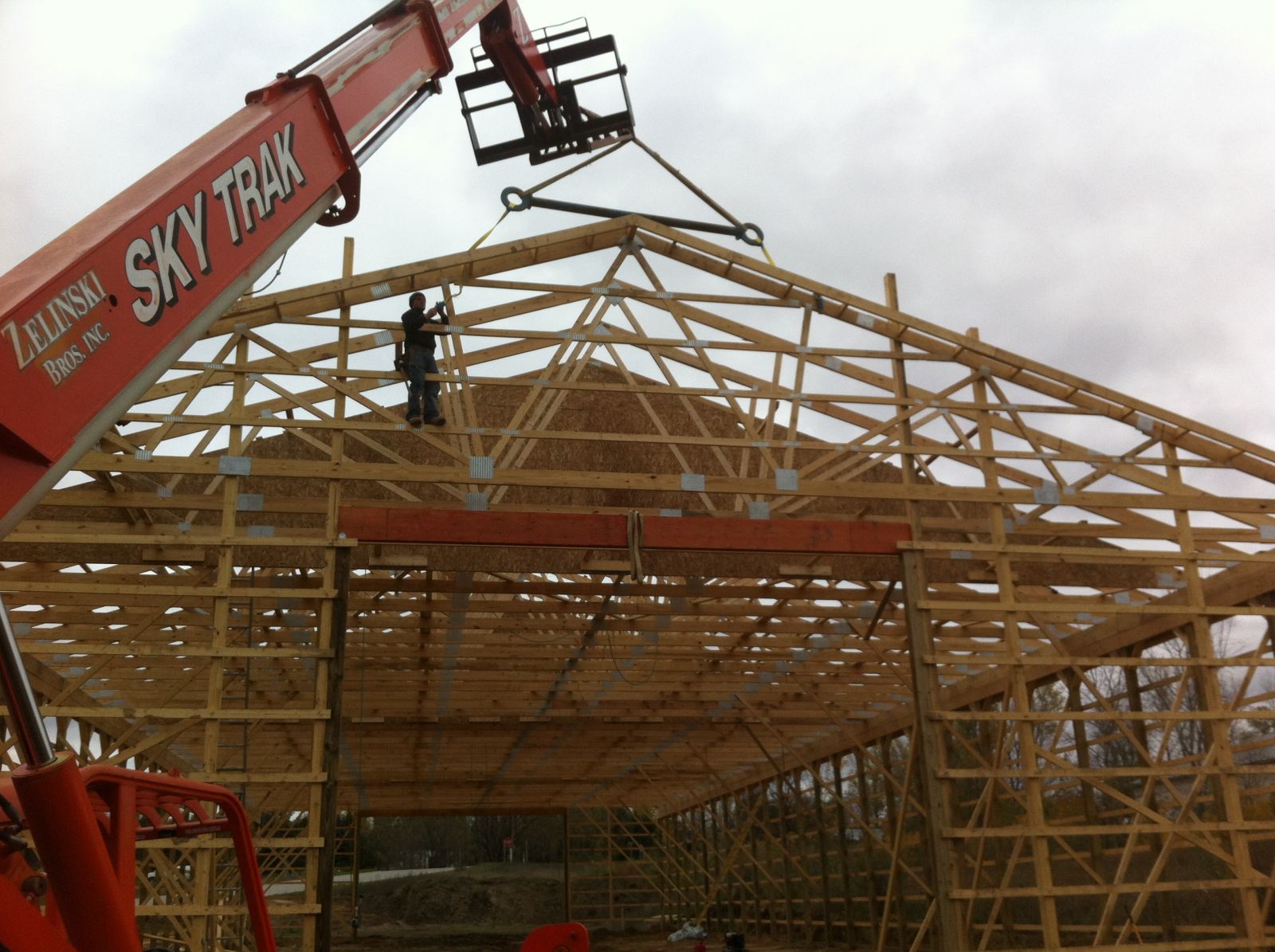 The pole construction method is something that is being used more and more, not just for barns but also for garages, cabins, gymnasia, hangers, homes and even office buildings. It's a great way to erect a large structure at a low cost and to ensure that it is energy efficient, stable and reliable. Because it has become so popular, it is something that many companies now have experience in working with, and this means that it's something that you will not struggle to find contractors to complete the work. Don't underestimate the value of having something that people have expertise with. If you're getting work done on a barn you want to know that the contractors have experience working on what is still a relative niche property.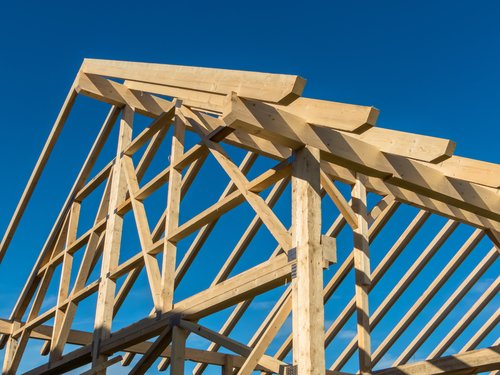 A well-engineered pole barn will have wider truss spacing than a standard stick built structure. The trusses can be as much as eight feet apart, or more, while still being able to support heavy snow loads and handle 3-second wind gusts. Mainly you're getting a very resilient building, for not all that much money. If you want a structure that is very long and very wide, then you will save additional money by opting for pole buildings instead of a more conventional design, and in the long term, you will save on maintenance costs as well. The design of a pole barn is so much easier to work with that you will save time on the project as well. It can take several days to sort out the foundations for a more conventional barn structure, but a pole barn can be erected within a day if it's a small or medium-sized building. Faster construction times mean lower labor bills, which involve even more financial savings.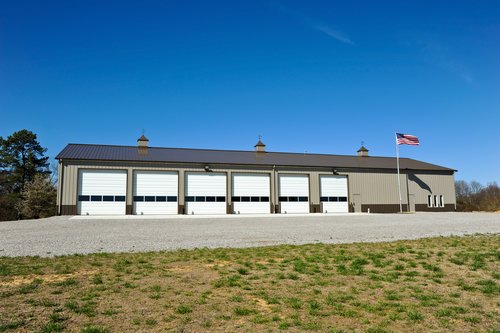 Because of the way the trusses sit, an adequately constructed pole building should be able to handle weather that may potentially destroy conventional structures. The reason for this increased resilience comes from the fact that a post embedded in the earth will transmit the lateral forces that are hitting the walls, directly towards the ground. This means that winds that can put more stress on the average structure will be absorbed more efficiently. The composition can also handle heavy snows even though there are fewer supports - again because of the way that the force is evenly distributed. If some of the supports are damaged, the others can take on a lot of the stress. This means that a pole supported structure is less likely to collapse during a fire, unlike more conventional framing techniques that rely more on foundations. There are limits to this resilience, of course, but the point remains that more of the structure needs to be damaged for there to be problems, and this gives the fire department more time to act to stop the structure from collapsing.
If you want a barn as a low-cost, versatile area for storage, then you may find that at a later date you need to change or modify the structure. With conventional barn designs, it's hard to adapt the existing structure to new needs. A well-designed pole barn, however, can be modified. This means that you're getting the structure you need now, with the option to expand it or alter it later.
The idea of the pole barn dates back to the 1930s. There was an abundant supply of telephone poles available back then, and farmers in the mid-west opted to take advantage of that material since it was so cheap compared to other alternatives. The Great Depression meant that saving money was priority number one, and traditional barn construction techniques were too expensive compared to the idea of using a readily available, convenient and rugged option for building. Over the coming years, the concept was refined. The poles were chemically treated to make them last longer, and carefully designed trusses made the structure even more sturdy, and at the same time cheaper than traditional storage buildings. Many of the pole barns that were built in the 1930s are still standing today, which is a testament to the creativity and ingenuity of those original designers. The concept remains popular and is used now to make a lot of different buildings, not just barns. Some companies specialize in making pole barns, and that will build individual structures for horses, livestock, hay storage, and vehicle storage. Different structures will need different numbers of doors, and varied ceiling heights so that they can handle different types of storage. Having the option to have a high peak ceiling will allow you to store a wider variety of equipment in there, for example. With fewer materials needed, and often more rapid construction times too, it's easy to understand why pole barns are such a popular option. You can have a pole barn built in a day in some cases, while it can take weeks to erect a traditional structure. The barn itself, from the outside, will look the same regardless of how it is built on the inside. If you like the classic look, then the walls can have that appearance. It all is up to you.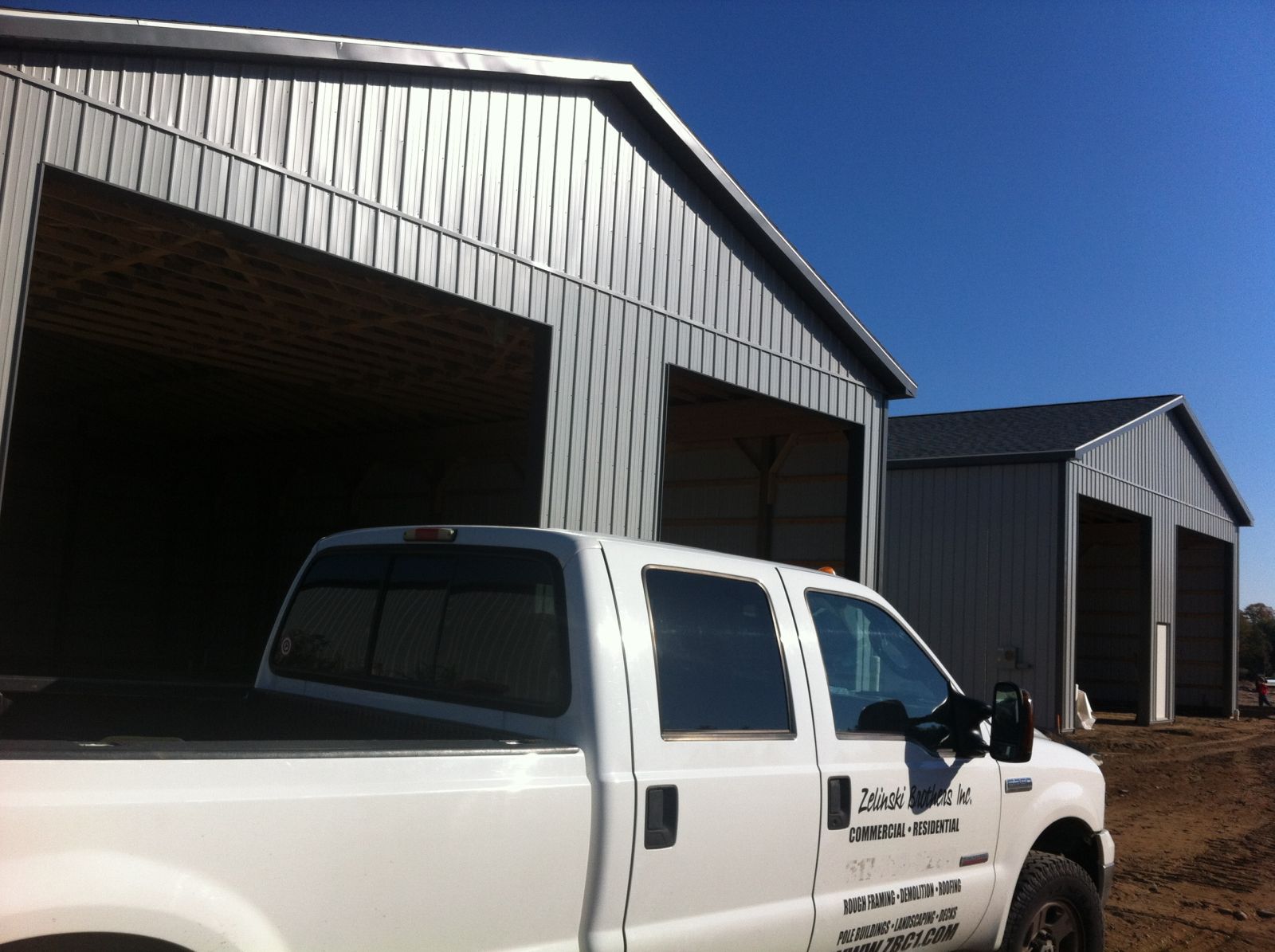 Some people are choosing to live in pole barns these days, because they are cheap, robust, and look great too. Many house plans are designed around the size and shape of a traditional pole barn. The low construction cost of such a structure makes it a good starting point, and the financial savings can continue in the form of lower property tax too. If you're converting an old barn, then you get the look and charm that came with it. If you're building a new one, then you have a considerable amount of flexibility regarding what you can do with it. Pole barns do not tend to have basements, because of the way that the foundations work, but they do have a lot of available floor space, and you have a degree of flexibility as to whether to use rafters or trusses. It is possible to use beams to create some space for a second-floor living area, and you can have skylights, dormers and other favorite features if you like. Trusses are a good option for people who want a ranch-style home. You may not be able to have a large, cathedral-style ceiling because of the way that the structure needs to be laid out for optimal strength, but you do still have many options for your layout.
As you can see, there are many benefits to pole barns. They are versatile, they look stunning, the buildings are stable, and they are inexpensive. Also, pole barns can be constructed quickly, and in a broader range of locations to other conventional structures. There are limits to what you can do with the design, but it's an excellent choice for people who are looking for a versatile and affordable structure. Whether you own a farm and want something for your livestock or to store harvested crops, or you are looking for a warehouse, a workshop, or a residence, there is a high chance that you could achieve what you are aiming for if you opt for this kind of beautiful structure.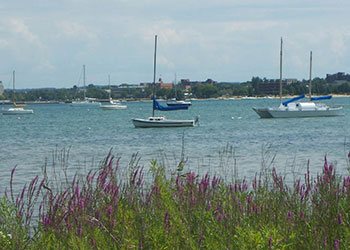 Traverse City is known as The Cherry Capital, and there is undoubtedly a reason for that. There is a whole lot more going on in Traverse City than just growing cherries though. Did you know that the city is home to several tech start-ups? A mix of the old school and the more modern, Traverse City is culturally diverse regarding its economy and landscape. Here are some of the top businesses and attractions in Traverse City, Michigan. It's interesting to note that none of the tech start-ups make it on the list of the top 10 employers. That doesn't mean they aren't going to be a potent force in the community in the years to come. Northern Michigan is beautiful, and the old-school culture is what brings businesses to the area to mix and mingle, even the tech start-ups.
Area Businesses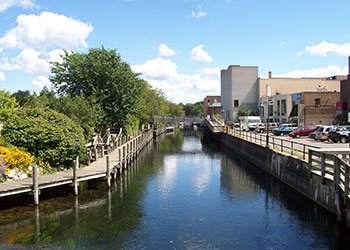 Traverse City is known as The Cherry Capital, and there is undoubtedly a reason for that. There is a whole lot more going on in Traverse City than just growing cherries though. Did you know that the city is home to several tech start-ups? A mix of the old school and the more modern, Traverse City is culturally diverse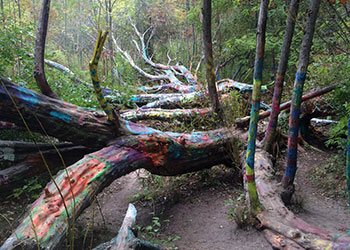 regarding its economy and landscape. Here are some of the top businesses and attractions in Traverse City, Michigan. It's interesting to note that none of the tech start-ups make it on the list of the top 10 employers. That doesn't mean they aren't going to be a potent force in the community in the years to come. Northern Michigan is beautiful, and the old-school culture is what brings businesses to the area to mix and mingle, even the tech start-ups. One primary business in the area is the Buffalo Ridge Shopping Center. There is also the Grand Traverse Mall and Cherryland Center. Have you heard of the shows Extended Play and Screen Saver? Kate Botello is the host of both of those shows, and she is a resident of the city. She owns a tech start-up there.
Attractions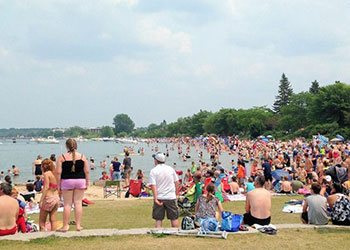 What about those favorite places to visit in Traverse City? There are a couple of vineyards that are quite popular, Bowers Harbor Vineyards and Brys Estate Vineyard & Winery. Then there is Front Street, which is in the downtown area. This old-school shopping experience is said to be quite fun. Reviews point to the fact that you are going to find some excellent restaurants in that area of the city, too. When you want to be out in nature, one of the places to go is Clinch Park. There is a beautiful beach there, and you will also find a splash pad for the kids. You can even rent a kayak and venture out on the water. A snack bar is on site, too. You will find Clinch Park at 111 East Grandview Parkway. There are plenty of other places to visit. One of them is Mission Point Lighthouse. There is a log house there, too, and you can take in views of the lake. You will find the Mission Point Lighthouse on Center Road. There is so much to discover about Traverse City, Michigan. Now you know a little about the places of business and there and the city's top attractions.
Traverse City, Michigan